Lackawaxen-Honesdale
Shippers Association, Inc.



The Lackawaxen-Honesdale Shippers Association, Inc. was formed in 1976 for the express purpose of financially supporting the continued operation of the Honesdale branch line of the former Erie-Lackawanna (later Conrail) system. It has raised money over the years by charging its shipper members dues in relation to their use of the railroad and investing that money in government securities, stocks and loans to the operating entities. The Association has been a very successful endeavor and it continues to invest in the future of the line and supports the railroad operator - the Stourbridge Railroad. The following are some of the results of the Association's work:
1) The Association has invested almost $3 million in the Honesdale branch line since 1977.
2) The Pennsylvania Department of Transportation (PennDOT) has also invested millions of dollars in this line to save it for industrial development purposes. It is now in such good condition that little additional capital investment will be required for several years to come and the Association has taken over the responsibility for operational subsidies.
3) Future industrial development prospects along this line of railroad are excellent. The association has formed an ongoing relationship with Penn's Northeast, Team Pennsylvania, the Wayne Industrial Development Corporation (WIDCO), the Economic Development Council of Northeastern Pennsylvania (EDCNP) and Norfolk Southern representatives to promote new development on the Honesdale branch.
4) The Moore Business Forms plant, primary user of the railroad for over three decades, was recently purchased by Distributor Stock Forms, Inc. (DSFI), a relatively young and aggressive niche marketer of similar products. DSFI has assumed the existing business at plant and has started to add new specialty product lines that are already growing the railroad business.
5) The Honesdale branch line offers unique advantages for industrial development purposes in Northeastern Pennsylvania. This is because the line connects to the Port Jervis mainline at Lackawaxen and this mainline is part of not only the Norfolk Southern system but also the CSX system through its New York, Susquehanna and Western Railway (NYS&W) subsidiary. Access to CP Rail is also provided through the NYS&W, giving customers on the Honesdale branch line direct access to two different Class I carriers and indirect access to a third. This is a substantial competitive advantage for industries who need to be able to negotiate economical rail freight rates.
6) The Association has aggressively pursued industrial development initiatives of its own. The most prominent of these is its recent acquisition of a 18.6 acre parcel in White Mills Pennsylvania that it is in the process of being developed as a Business Park restricted to rail users. The site has also been rezoned to Industrial by Palmyra Township and a new highway bridge to this area has been installed by PennDOT.
7) The Association and WIDCO have also worked together to convince Texas Township to rezone another 100 acres of flat land along the railroad as Industrial.
8) The Wayne County Chamber of Commerce has also developed a highly successful rail passenger excursion program that brings thousands of visitors into the area each year. A representative of the Chamber of Commerce sits on the Association Board of Directors and the Association has helped to finance this railroad user. The Chamber has invested $600,000 dollars in a new Visitors' Center for the County that is located on the railroad and designed to serve as the passenger terminal. Numerous tourism events are conducted around the railroad theme and a cross promotional program with a Pike County restaurateur has brought dozens of bus loads of new visitors to the area.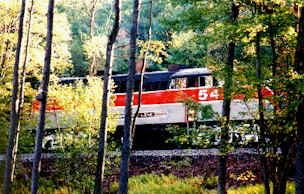 TOP OF PAGE
Wayne and Pike Counties offers superb rail service with direct access to both of the principal Class I railroads operating in the Eastern United States - the Norfolk Southern Railway and CSX System. There is also indirect but very convenient access to CP Rail through the New York, Susquehanna and Western Railway.
The local railroad is a shortline operation known as the Stourbridge Railroad and it directly interchanges at Lackawaxen, Pennsylvania, with the Norfolk Southern Railway that now owns the mainline route between Binghamton and Port Jervis. The same line of railroad is, through trackage rights, also run regularly by the New York, Susquehanna and Western Railway (NYS&W), a subsidiary of CSX and, therefore, rail users on the Stourbridge Railroad have their choice of shipping via NS or CSX. This provides for effective rate competition which is difficult to find anywhere in the country, but particularly in rural areas. The Stourbridge Railroad operates under a contract with the Pennsylvania Department of Transportation (PennDOT) and the Association.
Access to Two Class I Railroads
+
= Competitive Advantage for Rail Users!


Both NS and CSX are highly efficient and profitable operations which can be counted upon to deliver top-quality service. The Stourbridge Railroad, too, is a very well-run freight operation. This contracted carrier is part of a family of small railroads serving Central and Eastern Pennsylvania and this system has achieved great success in managing these smaller operations through sharing of overhead, streamlining of service and excellent customer relations.
Present users of the Stourbridge Railroad include Gumble Brothers Lumber Company, Distributor Stock Forms Incorporated (paper), Pennsylvania Power & Light (poles) and PennDOT itself (calcium chloride). Freight service and switching are provided on an as-needed basis up to 5 days per week plus emergency switching at any time. The Shippers Association also owns approximately 50 railroad box cars that are held on-line as a "rolling warehouse" for storage of incoming product when needed. These are kept at a special yard built for this purpose in Hawley.
The local railroad offers very competitive rates compared to other rail and track transportation and is able to negotiate special contractual relationships which minimize billing for demurrage and compensate for situations where incoming product is billed from the time it leaves the plant. These arrangements give rail distinctive price and service advantages.
The Stourbridge Railroad is also used by the Wayne County Chamber of Commerce for passenger excursions, an important component of the local tourist economy, but these services are carefully coordinated with freight deliveries to ensure the latter always enjoys preference.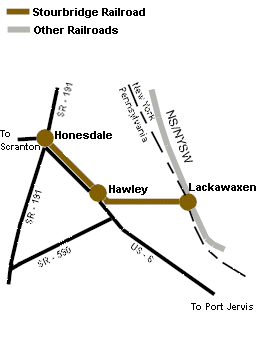 TOP OF PAGE
Industrial Sites - The White Mills Business Park
Perfect for Plastics Manufacturers

The Association recently purchased a 18.6 acre industrial site along the Stourbridge Railroad in White Mills, Pennsylvania. It is cleared and ready for development, possesses excellent well-drained soils and offers superb highway access. Zoned for industrial uses, the site is a ready to use location for small manufacturing enterprises demanding rail access, especially plastics manufacturers. The Association also has relationships with Penn's Northeast, WIDCO, PennDOT, Team Pennsylvania and Norfolk Southern Railway to help market the site and package economic incentives for potential users of the sites.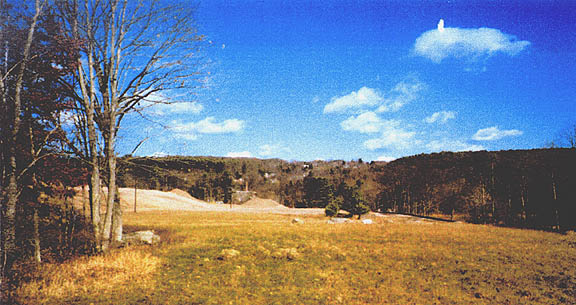 White Mills Business Park Features
Low land costs (as little as $20,000/acre or 5¢/sf/yr)
Low building & development costs
Natural gas (Honesdale Gas Co.)
I-84 access via Route 6 and new bridge to site
KEYSTONE OPPORTUNITY ZONE
NO TAXES FOR 11 YEARS!!!!
Industrial district zoning
Rail access to both NS and CSX
Additional Plastics Advantages
Special training available at nearby Johnson College
Access to numerous tool and die manufacturers in area
Growing, skilled, trainable, inexpensive and loyal workforce
Low PPL electric rates, taxes and operating costs
Inexpensive rail transportation for resins
Special financing available for rail users
Business-friendly local, county and state government
Proximity to major metropolitan markets of customers
Railcar unloading facilities available through Association
Quality living environment for all employees and managers
Prospective Park Layout
(Can Be Modified to Suit Tenant)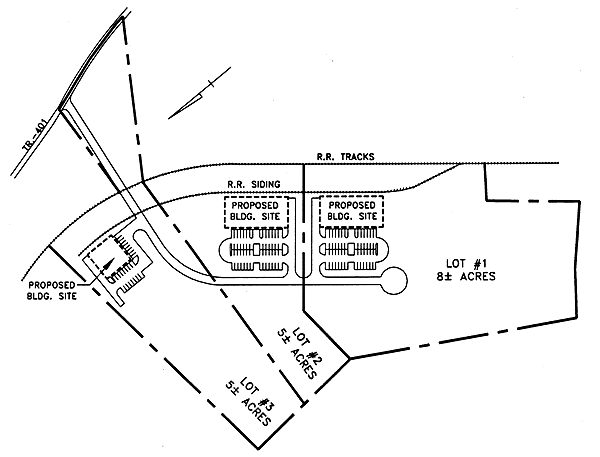 TOP OF PAGE
The Lackawaxen-Honesdale Shippers Association, Inc. works under contract with Shepstone Management Company and Thomas J. Shepstone serves as Executive Director. Association management is as follows:


Board of Directors
Robert Suhosky (Ex. Director, WIDCO) - Chairperson
Annetta DeYoung (Ex. Director, Wayne County Chamber of Commerce) - Vice President
John Zielinski (Wayne County Planning Department) - Secretary/Treasurer
Paul Canevari (PPL) - Director
Robert Goodman (DSFI) - Director
Advisors
John Spall - Legal Counsel
William Wyatt - Accountant
Richard Robey - Stourbridge Railroad
James Patten - Stourbridge Railroad
The Association may be contacted at:
Lackawaxen-Honesdale Shippers Association, Inc.
100 Fourth Street, Honesdale, PA 18431
Phone: (570) 251-9550 Fax: (570) 251-9551
smc@ezaccess.net

TOP OF PAGE